2018 Global Electric Motorcars eM™ 1400 LSV
$11,299.00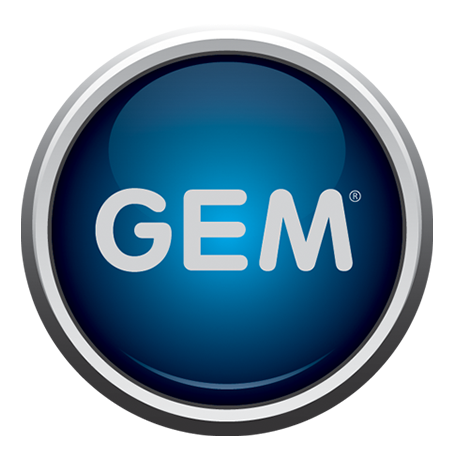 ---
Manufacturer
Global Electric Motorcars
Overview
---
Description
Street Legal Utility Vehicle with 1,250 lbs payload capacity



The GEM eM 1400 LSV is rugged, hard-working and legal to drive on public streets posted up to 35 mph. It delivers 1250 lb of payload, 1250 lb of towing capacity and an exceptional ride that could only be Polaris. With a 7 hp AC motor, eM1400 LSV has a maximum speed of 25 mph and a range of up to 45 miles. When you need to work hard and traverse public roadways, the eM1400 LSV is the right solution.
Features
48-Volt Battery System with Onboard Charger: Charge your vehicle anywhere there is a 110v standard household outlet available.
Street Legal Low Speed Vehicle(LSV): Safety comes standard with 3-point seat belts, occupant protection system, turn signals, windshield with wiper and 12" street rated tires.
51 x 42" Steel Flatbed w/ Optional Removable Sides: Haul up to 900 lbs of cargo. Manual or electric box lift option makes unloading easy.
Lock & Ride® and Lock & Work™ Technology: Quickly attach and remove many different accessories in a matter of seconds.
Independent Suspension: Independent front and rear suspension allows more stability and ground clearance.
4 Wheel Disc Brakes
Specifications
Electric: 7 hp
Seating: 2 people
Clearance: 8.5 in.
Wheelbase: 79 in.
Payload Capacity: 1,250 lb.
Tires: 175/70 R14; Kenda
Height: 73 in.
Length: 115 in.
Width: 57 in.
GVW: 2,953 lb.
Turning Radius: 14 ft.
Range: Up to 45 miles. Range on all Polaris® electric vehicles will vary depending on temperature, grade, payload and driving style.
Dry Weight: 1,703 lb.
Top Speed: 25 mph
NOTES:
Polaris® LSVs comply with the NHTSA Low-Speed Vehicles rules and regulations and can be operated on many streets with posted speed limits of 35 mph or less. Check local laws regarding street use and vehicle equipment requirements. Drivers must be at least 16 years old with a valid driver's license. Driver and passengers should always wear seat belts.
Specs
Engine
Horsepower

7 hp
Chassis
Front Tire

175/70 R14; Kenda
Rear Tire

175/70 R14; Kenda
Dimensions
Curb Weight

Dry Weight: 1,703 lb.
Wheelbase

79 in.
Length

115 in.
Height

73 in.
Width

57 in.
Transmission
Top Speed

25 mph
General
Passenger Capacity

2
Cargo Capacity

1,250 lb.
Range

Up to 45 miles
Related Products
$13,299.00